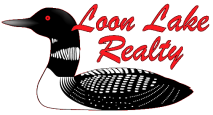 The Escanaba River
Located in the central Upper Peninsula of Michigan, the Escanaba River (es-KAN-ah-bah) is formed by the junction of several cold water streams spread throughout an extensive watershed in the Escanaba River State Forest. Running a course of 40 miles, this clean and vigorous river flows through some of the Upper Midwest's most magnificent country before terminating at Little Bay de Noc on the waters of Green Bay. Reportedly fished by Ernest Hemingway during his many Michigan adventures, the Escanaba River remains an appealing option for anglers as well as paddlers.
Canoeists and kayakers will discover sweeping runs through some of the Upper Peninsula's most scenic and remote woodlands. The Escanaba River's scenic shoreline supports a rich variety of wildlife, including mink, otter, coyote, deer, bear and eagles. Day long excursions are nothing out of the ordinary since road crossings are scarce in this remote area of the near north.
The main branch of the Escanaba River and its tributary streams contain Brook Trout, Brown Trout and Rainbow Trout. Healthy populations are sustained by annual planting making this a very popular stream. The Escanaba River is best known for its trout fishing but many anglers are not aware of the fine smallmouth bass fishery in its lower reaches. The main Escanaba River has abundant trout foods, and good fishermen are frequently rewarded with limit catches of "Bragging" - size fish.
Whether you float or wade the Escanaba you'll experience the north woods of your mind's eye.
Newer riverfront home with outbuildings situated on three beautiful acres of land with over two hundred feet of excellent shoreline on the famous Escanaba River.
The seller has provided some nice spring photos of the river: Shoreline Photos
Adjoining river acreage with shoreline available. Own this Upper Peninsula of Michigan waterfront home for only $129,900.
SOLD - Please call for similar upcoming listings.