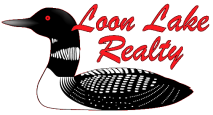 15th Annual Holiday Land Sale!
Here is Your End of the Year Chance to Save $1,000's!
Up to 41% Reductions on High Quality Wisconsin Properties!
All properties are guaranteed buildable with clear title, year round road frontage, and utilities. Buy now, save $1,000's, and be ready for fun in Spring!
(Click the image or the property # link for information about the property.)

6 Acres and 400' of Riverfront!


Save 16%!


Location: Rhinelander, Oneida County, WI
List: $42,900


Holiday Land Sale Price: $39,900




Early Bird Discounted Price - $35,910!




Property # JRS-18 more info


10 Acres Marinette County!


Save 17%!


Location: Amberg, Marinette County, WI
List: $39,900


Holiday Land Sale Price: $36,900




Early Bird Discounted Price - $33,210!




Property # MW-01 more info


Vilas County Lakefront Adjoins Public Land!


Save 23%!


Location: Eagle River, Vilas County, WI
List: $69,900


Holiday Land Sale Price: $59,900




Early Bird Discounted Price - $53,910!




Property # HLS-2 more info


Million Dollar Mississippi River View Property!


Save 31%!


Location: Prairie du Chien, Grant County, WI
List: $52,000


Holiday Land Sale Price: $39,900




Early Bird Discounted Price - $35,910!




Property # MM-09 more info


6 Acre Eagle River Getaway!


Save 41%!


Location: Eagle River, Vilas County, WI
List: $45,900


Holiday Land Sale Price: $29,900




Early Bird Discounted Price - $26,910!




Property # BW-2021 more info


203' Lakeshore on Chaney Lake!


Save 33%!


Location: Wakefield, Vilas County, WI / Gogebic County, MI
List: $79,900


Holiday Land Sale Price: $59,900




Early Bird Discounted Price - $53,910!




Property # CCL-34 more info


Acreage Adjoins Public Land!


Save 22%!


Location: Conover, Vilas County, WI
List: $24,900


Holiday Land Sale Price: $19,900




Early Bird Discounted Price - $17,910!




Property # HL-14 more info


170' Waterfront on the Pike River!


Save 20%!


Location: Wausaukee, Marinette County, WI
List: $42,900


Holiday Land Sale Price: $37,900




Early Bird Discounted Price - $34,110!




Property # PR-04 more info
Call 1-800-388-7685 for more information