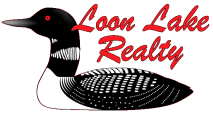 Wisconsin Trout Stream Acreage by State Forest $19,900! - SOLD!
This 3-acre property is wooded with tall fir, maple and birch and has a beautiful sand bottom Class I Trout Stream flowing throughout. You are free to build or camp as you wish. You will have the ultimate privacy on this wooded Wisconsin acreage. The seller has surveyed and soil tested this land and it "perks" conventional. Electricity is at the road. The seller is presenting a Warranty Deed, Title Insurance and a Written Guarantee of Build-ability at closing.
This brand new listing is located between Pembine and Dunbar in Marinette County. This is a gorgeous area of the north woods with so much to offer in outdoor recreation.
This land is located directly across the road from thousands of acres of state forest land in the Wisconsin Wild Rivers Project. Simply walk to the other side of the road and step into some of the most beautiful and wild land in Wisconsin and access the Pike River for canoeing/kayaking and trout fishing. If you hunt or just like exploring the forest there is no end to the opportunities here.
This area of Marinette County is dotted with dozens of lakes and more trout streams than you can fish. There is no shortage of places to hike, hunt and fish or trails to ride. Just down the road is a clear-water lake with a small sand beach and a boat ramp. Lily Lake is ideal for those who want a day at the beach or want to try their hand at fishing. A short drive in the opposite direction takes you to several Marinette County waterfalls to include Twelve Foot Falls and Eight Foot Falls. Twelve Foot Falls County Park provides access to some of the prettiest Wisconsin waterfalls, picnic grounds and trout fishing. Bring your ATV's and horses too, because there are trails for both.
If you dream of woods, water and seclusion at an affordable price, here's your opportunity to own 3 acres of northern forest near waterfalls, lakes and state forest land for just $19,900! - SOLD! Don't wait to see this land. Call today.
Property Number: CC06
Price: $19,900! - SOLD!
Location: Northeast WI
Call 1-800-388-7685 for more information