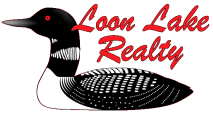 Wisconsin's Lake Wissota
Reduced to $109,900! - SOLD!
This is premium waterfront land on Western Wisconsin's largest, full-recreation lake and it is ready for your dream home with a level building site consisting of sunny wildflower meadow and a wooded shoreline for privacy at the water's edge. You will enjoy a stunning, panoramic view across the water to the south.
Lake Wissota has long been a family vacation lake presenting the finest waters for trophy walleye and musky fishing, paddling, sport boating, even sailing.
This big lake is a popular recreation destination for those who head to northwestern Wisconsin in the summer for boating, canoeing, fishing, water skiing, and swimming, and in the winter for ice fishing. On the northeastern shore lies Lake Wissota State Park, popular with campers, hikers, swimmers, and anglers. World-class fishing is found in the 72-foot deep waters of Lake Wissota.
This 1 acre premium waterfront property has year 'round access from a quiet, dead-end road, electricity is being installed, and it comes with a full slate of Buyer Protections to include a Certified Survey, Warranty Deed, Title Insurance and a Written Guaranty of Build-ability. Banks are standing by to offer low-rate financing to qualified buyers. This is a rare opportunity to own premium land on one of the finest large lakes in Wisconsin at an affordable price.
Here's your opportunity to own land on one of Wisconsin's most famous and sought-after lakes. Opportunities to own quality waterfront land on a full recreation lake are rare and getting more rare with every passing year. If it has been your dream to own a home on the shores of a premium northwestern Wisconsin lake, Lake Wissota is where you want to be.
Call today to speak with a Lakefront Specialist about an appointment to see this Lake Wissota property.
Property Number: CCLW03
Price: Was $119,900 Reduced $10,000!
Only $109,900 - SOLD!
Location: Western Wisconsin, Chippewa County
Call 1-800-388-7685 for more information