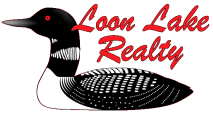 Lake Noquebay Wisconsin Property
Beautiful northeast Wisconsin Lake Noquebay real estate for sale with a perfect sand beach and a deep water boat launch right in your backyard. An ideal lake access property for swimming, fishing, waterskiing and jetskiing. These lake lots near Crivitz WI are a scenic mixture of woods and meadow with private access to Lake Noquebay County Park. A great location for a vacation cottage or future retirement home, yet so close to Green Bay and Appleton that it's practical for day trips too!
Lake Noquebay is the largest lake in Northeast Wisconsin:
2,409 lake surface acres
3 miles long, 2 miles wide
51 foot maximum depth
Sand lakeshore; clear, clean waterfront
Fishing: Northern Pike, Walleye, Largemouth Bass, Smallmouth Bass, Panfish, Trout
Boating, water-skiing and jet-skiing
Northern WI lakeside vacation property, only a few miles east of Crivitz:
One hour from Green Bay, Wisconsin
Ninety minutes from Appleton, Wisconsin
Two and a half hours from Milwaukee, Wisconsin
Three and a half hours from Madison, Wisconsin
Four hours from Chicago, Illinois
Wooded and meadow lake access lots for sale on a quiet road, just east of Crivitz, Wisconsin. Land adjoins Lake Noquebay beach & boat launch for direct access. New lake side real estate, just listed. With lake lots on Noquebay selling for over $200k, you can't beat this price and location! Please call today for map and property directions.
This Northeast Wisconsin lake property for sale from only $17,900!
Here are the directions from Crivitz:
Travel east on County Trunk 'W'
Left on County Road 'GG'
Right/straight on Pioneer Road
Left on County Road 'GG'
Right on School Forest Road
Left on Boat Landing Road
Left on Lake Noquebay Parkside Road.
Click to enlarge
Here is a google map from Green Bay:
Call 1-800-388-7685 for more information