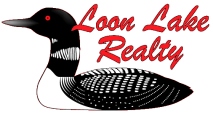 10 Wooded Acres WI Dells/Castle Rock Lake Area $56,900! Sale Pending!
This 10-acre Wisconsin property consists of mixed pine and hardwood forest over a level topography. The woods are mature and provide plenty of seclusion for your tent, camper, cabin. This land is guaranteed build-able (in writing). It is surveyed and has year 'round access from a paved township road. The seller is presenting Title Insurance and a Warranty Deed at closing. Banks will finance this build-able land with qualifying credit and 20% down.
If you're looking for
Central Wisconsin acreage
to use as a campsite, you'll want to take a look at this land right away. You are free to camp and keep your camper on site all season long. Set up your camper and fire pit, put out your camp chairs and relax. The seller has cleared
trails throughout allowing you to walk easily
from the road at the front all the way to the back. This beautiful 10-acre tract is as big as ten football fields laid out side by side and covered in hardwoods and pines. There's plenty of room for hunting deer and turkey and the surrounding cropland draws them to the area.
Wisconsin's 5th largest lake is just a short drive west of this land. 13,000-acre Castle Rock Lake is easily accessible within minutes. Castle Rock offers swimming beaches, boat launches, lakeside dining and some of the best fishing in the state. Land close to this big lake is much sought-after and is considered prime recreational land. When you're ready for a day of fun Wisconsin Dells is roughly 15 minutes to the south. Entertainment, shopping, dining and amusements for all ages are just a short drive south. There's something for every family member when you own this wooded acreage.
Call today to set up your priority appointment. This is the Central Wisconsin acreage you have been waiting for.
Property Number: AC0607
Price: $56,900 - Sale Pending!
Location: Central Wisconsin
Call 1-800-388-7685 for more information