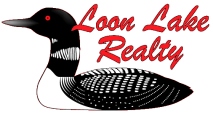 Northwoods WI Acreage Borders ATV Trails and
County Forest! SOLD!
This new listing is located in beautiful Marinette County about 30 minutes north of Crivitz, Wisconsin. It has year 'round access from a paved road about six miles east of the Village of Pembine. It is just around the corner from Timms Lake and Morgan County Park. This 2.5-acre wooded property measures 250' by 400' and is wooded with mature hardwoods and pine. You are free to camp or build as you wish and you may put up a garage or pole barn if you like.
This property is beautiful mix of oak, maple, birch and pine over a level topography and provides all the privacy and seclusion you desire for your campsite or cabin. The seller is running power to the back of this land allowing you to build or camp as far back as you like for maximum privacy. He is providing a Certified Survey, Title Insurance and a Warranty deed as well as a Written Guarantee of Buildability. Banks are standing by to offer low-interest financing to qualified buyers.
This land is in a great location that offers something for everybody; Timms Lake at Morgan County Park is around the corner. You can ride your ATV from this land directly to the lake and county park. Timms Lake is a peaceful lake of about 30 surface acres and 37 feet deep. The water is crystal-clear over a sand bottom. There are bass and panfish to catch, nesting loons to observe. You can launch your boat, canoe or kayak at the boat launch and enjoy this peaceful lake anytime the notion strikes you.
Timms Lake is located within 160-acre Morgan County Park. This beautiful park has picnic tables with grills, playground, sand beach and boat launch. There is an extensive trail system for hiking around the lake where you will enjoy some of the Northwood's prettiest scenery. All of this is within a few minutes of this wooded property.
If you enjoy riding the trails, you'll be able to ride to Marinette County Trails directly from this land. No need to trailer and off-load, just pull out directly onto the Marinette County ATV/snowmobile trail and ride for miles through a stunning northwoods landscape. Hunters will enjoy thousands of acres of Marinette County Forest by walking to the other side of the road. Own a few wooded acres and hunt thousands for free.
This wooded acreage may be exactly what you are looking for in an all-around family recreation property. Call today while this land is still available and you will be camping and riding the trails before you know it.
Property Number: MPWMC07
Price: $19,900 - SOLD!
Location: Northeast Wisconsin
Call 1-800-388-7685 for more information