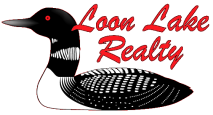 NEW! Jackson County, WI Woods and Meadow Acreage!
This stunning new
7.5-acre
Wisconsin property is wooded with mixed woods as well as pine forest and has ideal locations for deer stands.
The back of this acreage borders on Christmas tree farm and the view across the plantation is amazing. It has about 800 feet of frontage on the quiet township road that provides access. This means that you will not have a close neighbor to spoil your privacy.
Set up camp or build within the pines and enjoy a view down the length of the meadow. This is a beautiful property with a varied topography and wonderful scenery. It is loaded with wildlife and ideal for anyone who wants to camp, build or hunt.
This beautiful land is located in the Township of Cleveland in Northwestern Jackson County not too far from Fairchild. It is an easy drive to Hatfield and 940-acre Lake Arbutus. Hunting opportunities are everywhere within the Buffalo River Fishery Area just to the west of this location. Roads are approved ATV routes and take you to miles of exciting trails just minutes from this property.
This quality WI vacant land comes with a certified survey, Warranty Deed, Title Insurance to protect your investment, and a written Guarantee of Build-ability. Banks are happy to offer financing at competitive rates to qualified buyers with as little as 10% to 20% down.
Call today to arrange to see this brand new Jackson County, Wisconsin acreage. This is the camp or cabin land you have been waiting for.
800-388-7685
Property Number: BRP10
Price: $37,900!
Location: Central Wisconsin
Call 1-800-388-7685 for more information