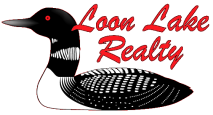 Northern Wisconsin 9 Wooded Acres near Pelican Lake!
This secluded 9-acre property, located in Oneida County, Wisconsin, is about 7 minutes east of Pelican Lake and about 6 minutes north of Upper Post Lake. About 8 minutes to the east of your property you will have access to Bishop Lake. That's three quality fishing lakes surrounding this 9-acre property for sale!
This 9-acre Northern Wisconsin property has a large semi-wooded meadow just off the road. There's no need to clear this land to prepare a campsite or building site. The meadow is an ideal place to set up your deer camp or your hunting stand. There are wild apple trees and plenty of hay to attract deer and wildlife.
The rest of this 9-acre tract is a mixed forest, wooded with magnificent old-growth white pine, hemlock, fir, spruce, maple, and oak over a rolling topography. You will be amazed at the size of the trees and the quality of the forest. Imagine owning 9 acres with magnificent old-growth forest and a large semi-wooded meadow. This is about as good as it gets for hunting, fishing and camping.
When you're ready for a day at the lake you have many to choose from:
Pelican Lake is 3,549 acres and has panfish, Musky, Largemouth and Smallmouth Bass, Northern Pike, and Walleye. Pelican Lake is about 7 minutes west of this recreational land.
Upper Post Lake is gorgeous! It is about 6 minutes south of this land and is 765 acres in size. It has panfish, Northern Pike, Musky, Smallmouth Bass and Walleye.
Another great fishing lake is located about 8 minutes east of this land. Bishop Lake is 288 acres and provides terrific panfish, Largemouth Bass, and Musky fishing.
This is true Northwoods acreage for the sportsman with all the hunting and fishing and camping you could want. But if it is your desire to build a home or cabin, you will appreciate the fact that the city of Rhinelander is only about a half-hour away and there you will find everything you need to be comfortable.
This quality vacant land comes with a complete Buyer Protection Plan that includes a certified survey, Warranty Deed, Title Insurance, and a written Guarantee of Build-ability. Bank financing at competitive rates is available to qualified buyers with as little as 10% to put down.
Do not delay! Call today to arrange to see this Oneida County real estate. 800-388-7685
Property Number: OCPLW12
Price: $29,900!
Location: Northern Wisconsin
Call 1-800-388-7685 for more information