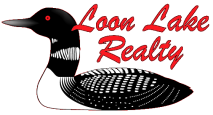 Post Lake, Oneida County, Wisconsin Acreage $24,900!
Located between Antigo and Rhinelander, this 4.5-acre wooded Wisconsin property for sale is surrounded by three quality fishing lakes filled with Walleye, Northern, Musky, Bass and panfish! Bring your boat and gear and enjoy:
765-acre Upper Post Lake just 6 Minutes south of your property.
3,545-acre Pelican Lake is 7 minutes to the west.
288-acre Bishop Lake is 8 minutes to the east.
This guaranteed build-able Wisconsin property is covered in white pine, hemlock, fir, spruce, maple, and oak over a rolling topography. Set up camp on the ideal building site and enjoy hunting, hiking and exploring your property or the nearby forestlands filled with wildlife.
Antigo and Rhinelander are within a half-hour drive for supplies and necessities.
This quality vacant land comes with a complete Buyer Protection Plan that includes a certified survey, Warranty Deed, Title Insurance, and a written Guarantee of Build-ability. Bank financing at competitive rates is available to qualified buyers with as little as 10% to put down.
Call today to set up your appointment to walk this Oneida County wooded acreage.
Property Number: PLW10
Price: $24,900!
Location: Northern Wisconsin
Call 1-800-388-7685 for more information