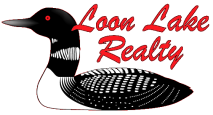 18 Wooded Acres for Hunting - Oneida County, WI
Just $49,900! - Sale Pending!
This 18-acre Wisconsin hunting property has electricity available and year 'round access from a quiet township road. It's loaded with deer, bear, and upland game birds, you name it! It's wooded with magnificent old-growth white pine, hemlock, fir, spruce, maple, and oak over a gently rolling topography. You will have plenty of room to hunt this land. It measures about 670 feet wide by about 1200 feet deep. This 18-acre tract is perfect for hunting, but it is also fully build-able. You can camp or build as you wish and enjoy several area lakes for fishing and sport boating.
When you are ready to head out to the lakes, you will have great opportunities within minutes of this land. Pelican Lake is 3,549 acres and has panfish, Musky, Largemouth and Smallmouth Bass, Northern Pike, and Walleye and is about 7 minutes west of this land. Upper Post Lake is about 6 minutes south of this land and is 765 acres with panfish, Northern Pike, Musky, Smallmouth Bass and Walleye. Another excellent fishing lake is located about 8 minutes east of this land. Bishop Lake is 288 acres and provides terrific panfish, Largemouth Bass, and Musky fishing.
This is true Northwoods Wisconsin acreage for the sportsman with all of the hunting and fishing and camping you could want. But if you desire to build a home or cabin, you will appreciate the fact that the city of Rhinelander is only about a half-hour away and there you will find everything you need to be comfortable in a year 'round home.
Take some time right away to look at this 18-acre sportsman's heaven. There's time to set up your hunting camp and deer stands and enjoy the autumn season to its fullest.
This quality vacant land listing comes with a complete Buyer Protection Plan that includes a certified survey, Warranty Deed (the strongest form of deed), Title Insurance to protect your investment, and a written Guarantee of Build-ability. Banks are happy to offer financing at competitive rates.
Call today to arrange your priority appointment to see this wooded acreage and the area lakes.
Property Number: PLW11-12
Price:$49,900! - Sale Pending!
Location: Northern Wisconsin
Call 1-800-388-7685 for more information