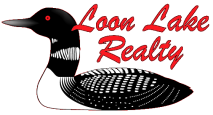 Outdoor Enthusiast Paradise; 57 Acres and 2,300' of Riverfront in Central Wisconsin - SOLD!
With 57 acres of Central Wisconsin land filled with mature woods and wildlife and nearly 2,300 feet of private shoreline on the meandering Little Yellow River this Juneau County real estate for sale is truly a sportsman's paradise! You will have numerous locations to set up your blinds and hunting stands beneath mature oaks, maple and pines over a level topography. Set up your hunting camp just off the year-round paved township road with electric available and let the adventures begin!
There are no restrictions on this hunting land for sale and you can keep your camper on site all season long!
Castle Rock Lake with 13,000-acres of water to play on is just minutes from this secluded hunting land. Launch your boat from the available landing and fish for walleye, musky, northern, bass and panfish or enjoy all water sports on this total recreational lake.
Much of the shoreline on Castle Rock Lake has public access. There are many places where you can tie up your boat for the day and enjoy a stretch of natural beach or some quiet time on an island.
Juneau County has a total of 68 parks encompassing over 75,000 acres. Half of Juneau County is forested, and with 57 lakes and plenty of public boat access, there is no shortage of access to some of the state's finest recreational water.
This land is guaranteed build-able (in writing). It is surveyed and has year 'round access from a paved township road. The seller is presenting Title Insurance and a Warranty Deed at closing. Banks will finance this build-able land with qualifying credit and 10% to 20% down.
Opportunities to own Central Wisconsin wooded acreage with a substantial water feature like this comes around only rarely. It is essential that you walk this land with me and make it your new Wisconsin hunting get-away before it is sold!
Call today to set up your priority appointment.
Property Number: YR10
Price: $129,900 - SOLD!
Location: Central Wisconsin
Call 1-800-388-7685 for more information