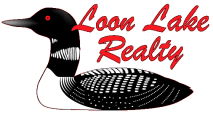 Juneau County Riverfront Acreage - Just $49,900!
SOLD!
Here is a rustic Central Wisconsin property for your campsite or cabin. It's a beautiful walk through the woods to the river where you will enjoy nearly 300 feet of private shoreline. This fully wooded property provides plenty of seclusion for your tent, camper, cabin or out-buildings. It is wooded with oaks, maple, and pine and spruce over a level topography and electricity is at the road.
The Little Yellow River originates at Rynearson Flowage within the 44,000-acre Necedah National Wildlife Refuge. You will own private shoreline on this peaceful river, which flows past this land on its way to join up with the south branch of the Yellow River, eventually emptying into 13,000-acre Castle Rock Lake. This gorgeous river is ideal for paddling and fishing and attracting wildlife.
This 8-acre wooded property measures about 300 feet wide at the road and runs back about 900 feet where you will have about 300 feet of shoreline on the Little Yellow River. This acreage will make an ideal campsite or cabin/home site. You do not have to build at any time, and you may camp on this land and keep your camper on site all season long. Feel free to ride ATV's have campfires and enjoy this recreational land.
If you have never visited Juneau County in Central Wisconsin, you really should. What makes this area exciting is the proximity to several attractions. First, and foremost, is 13,000-acre Castle Rock Lake. A beautiful boat launch area on the lake is just a few minutes from this land. You can head down there any time you wish to fish, launch your boat or simply sit by the water and enjoy the atmosphere. There is also a beautiful sandy beach with a stunning view of the lake and ample space for a picnic and beach activities.
Castle Rock Lake is Wisconsin's 5th largest lake and is ideal for all forms of water sports and fishing. The lake hosts an array of fish species including: walleye, musky, northern, bass and panfish. Bald eagles are common in the area and can be seen sitting in the tall pines and catching fish. Much of the shoreline on Castle Rock Lake is public access. There are many places where you can tie up your boat for the day and enjoy a stretch of natural beach or some quiet time on an island.
Juneau County offers a wealth of outdoor recreational areas administered by federal, state, county, and local agencies. Juneau County has a total of 68 parks encompassing over 75,000 acres. Half of Juneau County is forested, and with 57 lakes and plenty of public boat access, there is no shortage of access to some of the state's finest recreational water.
This land is guaranteed build-able (in writing). It is surveyed and has year 'round access from a paved township road. The seller is presenting Title Insurance and a Warranty Deed at closing. Banks will finance this build-able land with qualifying credit and 10% to 20% down.
Call today to set up your priority appointment. You're going to want to spend your free time here!
Property Number: JCYR13
Price: $49,900 - SOLD!
Location: Central WI