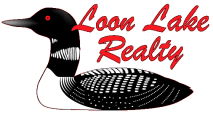 Presque Isle, Wisconsin Lakefront Acreage!
SOLD!
This gorgeous wooded lakefront property is over 2.4 acres and fully wooded providing shade and seclusion. It has 212 feet of private, wooded shoreline with beautiful views of the entire lake. This secluded Northern Wisconsin lakefront land faces east for sunrise views, and the setting sun shining on the far side of the lake illuminates a stunning wooded shoreline.
This property is fully wooded with fir, pine, birch, and maple and provides the privacy you been searching for. It has level frontage allowing you to approach the water easily, put in a dock, keep your canoes and kayaks handy and even have lakeside campfires. Your access is from a quiet township road. Electricity is on site and you are free to camp or build.
Cathaline Lake is located a few minutes north of the village of Presque Isle, WI. It is a peaceful clear-water lake where you will hear loons and not jet skis. This is the kind of lake where you will feel comfortable letting the kids fish, swim and paddle and not worry about power boaters. This stunning lake is 31 acres with a depth of 44 feet. It is loaded with bass and panfish, and you'll even catch trout.
This is the kind of lake where you will enjoy all of the benefits of shoreline property in a serene setting at an affordable price. This is the kind of lake where you will relax and get reacquainted with nature. This is the Northwoods Wisconsin lake you have dreamed of.
There's just no substitute for the sights and sounds of a peaceful lake at dusk and no better place than Presque Isle in Vilas County. Presque Isle is a quaint village of just 615 residents. It's located in Vilas County deep in the heart of Wisconsin's wild Northwoods. The clear-water lakes and endless expanse of forest are what draw people to Presque Isle, whose name in French means "almost an island." This beautiful township covers 80 square miles and has within its borders 77 sparkling lakes.
Everything you need to be comfortable at your lakefront property can be found in the area, whether you need supplies for the campsite or cottage or burgers and chips for the afternoon cookout. This is a warm and friendly place that will draw you back time and time again.
This quality vacant land comes with a complete Buyer Protection Plan that includes a certified survey, Warranty, Title Insurance to protect your investment, and a written Guarantee of Build-ability. Bank financing is available to qualified buyers with as little as 10% down.
We show all of our properties by appointment, so call today. We meet with you and bring along surveys and other property information to share with you. We will help you find all the property corners and answer your questions. This is the lakefront land you need to see right away before it is sold. It's time to start living the "lake life." 1-800-388-7685
Property Number: VCCL04
Price: $64,900 - SOLD!
Location: Northern Wisconsin