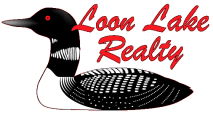 350' Riverfront & 25 Acres of Woods in Juneau County, WI - SOLD!
25 Acres of Central Wisconsin riverfront land for sale with beautiful mature woods and nearly 350' of meandering shoreline on the Little Yellow River providing you with a secluded getaway for hunting or building your vacation or retirement home! This Juneau County real estate is just minutes from 13,000-acre Castle Rock Lake and the Necedah National Wildlife Refuge with 44,000 Acres of hunting, hiking, fishing, boating and seclusion all waiting for you to come and enjoy.
The Little Yellow River originates at Rynearson Flowage within the Necedah National Wildlife Refuge and is nearly 50 feet wide as it flows through this 25-acre property on its way to join up with the south branch of the Yellow River and eventually emptying into 13,000-acre Castle Rock Lake.
Set up camp, until you build, on this level wooded property with electric at the paved township road and enjoy all the outdoor activities that surround you.
13,000-acre Castle Rock Lake is Wisconsin's 5th largest lake and is ideal for all forms of water sports and fishing. Fish for walleye, musky, northern, bass and panfish from the boat launch area just a few minutes from your property. There is also a beautiful sand beach with a stunning view of the lake and ample space for a picnic and beach activities.
Juneau County offers a wealth of outdoor recreational areas including 68 parks encompassing over 75,000 acres. Half of Juneau County is forested, and with 57 lakes and plenty of public boat access, there is no shortage of access to some of the state's finest recreational water.
This land is guaranteed build-able (in writing). It is surveyed and has year 'round access from a paved township road. The seller is presenting Title Insurance and a Warranty Deed at closing. Banks will finance this build-able land with qualifying credit and 10% to 20% down.
Call today to set up your priority appointment. You're going to want to see this beautiful Central Wisconsin riverfront property!
Property Number: YR-2
Price: $76,900 - SOLD!
Location: Central WI
Call 1-800-388-7685 for more information