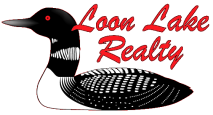 WI Dells/Castle Rock Lake Area Wooded Acreage!
SOLD!
This is beautiful wooded Wisconsin land with a gently rolling topography and soft forest grass under foot. This 5-acre property provides plenty of seclusion for your tent, camper or cabin. It is wooded with mature white and red pine and oak over gently rolling topography. You can camp or build in complete seclusion within the woods and enjoy abundant deer, wild turkey and everything else that calls the forest home.
This land is guaranteed build-able (in writing). It is surveyed and has
year 'round access from a paved township road
.
Electricity and a fiber optic telephone network are at the road
. The seller is presenting Title Insurance and a Warranty Deed at closing. Banks will finance this build-able land with qualifying credit and 10% 20% down.
If you're simply looking for Central Wisconsin acreage to use for camping, this one may be perfect for you. Set up your camper and fire pit, put out your camp chairs and relax. The seller has cleared trails allowing you to walk easily from the road throughout this acreage.
When you want to enjoy dining and amusements, it is all just a short drive south to Wisconsin Dells where you will find many quality restaurants, water parks, boat tours on the Wisconsin River, stock car racing, and just about anything else you can imagine.
Beaches and boat launches on Castle Rock Lake are just minutes to the west providing some of the finest boating and fishing in the state. Castle Rock Lake is 13,000 acres of water and sand beaches. It is an easy commute to the lake for long days on the water.
This is the Central Wisconsin land you have been waiting for. Call today to arrange to see this Adams County land.
Property Number: ACEP02
Price: $31,900 - SOLD!
Location: Central Wisconsin
Call 1-800-388-7685 for more information