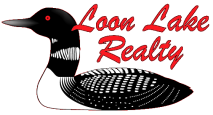 Amazing Grant County WI Mississippi River View!
This amazing Mississippi River view property is located in Southwest Wisconsin, off of a private dead end road where you have access to electricity. It is surveyed and comes with a Warranty Deed, Title Insurance and a written Guarantee of Build-ability. This is a very quiet and private setting for your bluff-top cabin, but it's the view from this land that will really captivate you. It looks out over miles of river bluffs and the Upper Mississippi River National Wildlife and Fish Refuge. It is truly a jaw-dropping view. Imagine your vacation cabin or home in this secluded location and spending evenings on your deck while gazing at the lights in the distance and the stars in the night sky.
In addition to your own land, you will also enjoy a private (owners only) 40-acre forest where you can hike, camp and even bow hunt for deer and turkey. The woods are mature and the rugged terrain will make any hike an adventure.
This bluff-top home or cabin site is located just a short drive from Cassville, WI along the Mississippi River. Enjoy dining, shops, recreation and boat access to the Mississippi River from Cassville just minutes away.
If you enjoy boating, fishing and hunting you will enjoy the Upper Mississippi River National Wildlife and Fish Refuge near this land. Access the water from boat launches at Cassville and from the Bertom Lake launch just a few minutes from this land. The Wildlife and Fish Refuge is home to 306 species of birds, 51 species of mammals and 119 species of fish. Whether you enjoy hunting and fishing or just want to boat or paddle and observe nature at its finest, it is all available just down to road.
If you dream of a unique and rustic setting in Southwest Wisconsin for your home, this is the one to see right away. Call to schedule your appointment today.
Property Number: GCSH09
Price: $44,900
Location: Southwest Wisconsin
Call 1-800-388-7685 for more information