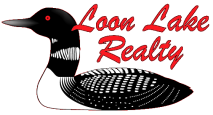 Western Marinette County Wooded WI Acreage -
Camp or Build! Sale Pending!
This 3-acre Marinette County Wisconsin property is fully wooded with mature hardwoods and pine covering a rolling topography. It's ideal for anybody who wants a secluded location for a campsite or a cabin in the woods. Electricity is available at the road. You are free to build or camp on this secluded land.
You will enjoy a high degree of privacy. This 3-acre tract is located on a quiet woodland road. This means no close neighbors and there is plenty of room for a campsite or a cabin and multiple places to set up hunting stands. This is great land for the outdoorsman and nature enthusiasts alike.
This quality vacant land comes with a complete Buyer Protection Plan that includes a certified survey, Warranty Deed (the strongest form of deed), Title Insurance to protect your investment, and a written Guarantee of Build-ability. Banks are happy to offer financing at competitive rates to qualified buyers.
Silver Cliff Township is a premium vacation destination with thousands of acres of county and state forest, miles of recreational trails and numerous access points to the many lakes, streams, rivers and waterfalls that make up the landscape of Marinette County. Whether you canoe or kayak, fish or hunt, there is no shortage of places to enjoy a day in the woods, on the trails or on the water. Paddlers, rafters and fisherman will enjoy numerous locations to access the Peshtigo River near this land.
Fishermen and sport boaters can enjoy easy access to premium, full-recreation lakes. It's an easy ride to Caldron Falls Lake. Caldron Falls is a 1063-acre lake with depths up to 40 feet. You'll have close access to the lake from public boat landings and a beautiful sand beach. Fish include Musky, Panfish, Largemouth Bass, Northern Pike and Walleye.
High Falls Reservoir is a 1471-acre lake with a maximum depth of 54 feet. You'll have good access to the lake from public boat landings. Fish include Musky, Panfish, Largemouth Bass, Smallmouth Bass, Northern Pike and Walleye.
Download the Harper Woods area map.

Call today and be among the first to walk this new Marinette County Wooded Acreage. This is Wisconsin's Northwoods at its finest!
Property Number: HW-8
Price: $15,900 - Sale Pending!
Location: Northeast Wisconsin
Call 1-800-388-7685 for more information