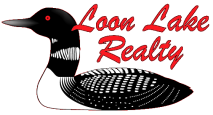 NE Wisc Lake Property, Walk to Lake Noquebay!
Sale Pending!
If you dream of a year 'round or vacation home in the country near Crivitz WI and are looking for build-able land near a quality lake, you'll want to hurry to see our vacant land listing located just walking distance from 2409-acre Lake Noquebay.
This Crivitz WI real estate home site listing comes with year 'round access from a paved road and electricity and natural gas are on site. This is beautiful sunny, level land with scattered pines and lush green grass. This Wisconsin property comes with a certified survey, Warranty Deed, Title Insurance, and a written Guarantee of Build-ability.
Lake Noquebay is Marinette County's largest lake. This is a premier northwoods lake with clear water and an array of fish including walleye, bass and pan fish. You can access beaches and boat launches within a few minutes of your new land through Lake Noquebay County Park. The lake is just a short walk down the road.
Be sure to call our Vacant Land Specialists today to arrange to see this Lake Noquebay Parkside home site.
Property Number: LNPS2
Price: $9,900 - Sale Pending!
Location: Northeast Wisconsin
Call 1-800-388-7685 for more information