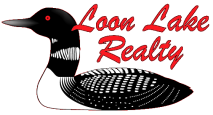 Southwest Wisconsin Jaw-dropping River View Property - SOLD!
Imagine watching eagles fly by at eye level or watching the barges and paddle boats gliding by on the river below. Imagine warm summer breezes and sunsets beyond the beautiful bluffs of Northeastern Iowa. Whether you build a rustic cabin, year 'round home or set up your camper, all of this and more is yours.
This 1-acre camping or building site is located on top of a beautiful bluff near the village of Bagley in Southwest Wisconsin's Grant County.
When you own land here you are also an owner of a 100-acre conservancy where you can hike and view the abundant wildlife that makes the woods their home. Additionally, you can walk into 250 acres of public land where you can hunt, hike and fish for trout.
If you enjoy fishing and boating on the mighty Mississippi River, its bays, coves and sand beaches are all accessible from the boat launch located just minutes from this extraordinary bluff-top property. Just minutes from this gorgeous property, you will be exploring the Upper Mississippi River Wildlife Refuge and its 240,000 acres of woods, water and wildlife.
Wyalusing State Park is a short distance away for even more recreational opportunities and shopping and entertainment are only minutes away in historic Prairie du Chien!
This Grant County property provides direct access to the Chase Creek/Devils Backbone State Natural Area. Chase Creek is a spring fed tributary and Class II trout stream that flows through a wooded gorge on its way to the Mississippi River. Devils Backbone is a unique area that contains natural resources so rare that nothing else like it has yet been protected in the state of Wisconsin.
This front-row Mississippi River view land is ideal land for anyone who wants a rustic, unique setting for either a campsite or cottage. Enjoy all forms of outdoor recreation from wildlife observing, paddling, boating, fishing, and hunting, hiking and riding the trails in the immediate area.
Call today to arrange to see this beautiful recreational land.
Read more about our Mississippi River view properties or watch our YouTube video.

See property location on Google Maps.

Property Number: MM05
Price: $54,900 - SOLD!
Location: Southwest Wisconsin
Call 1-800-388-7685 for more information