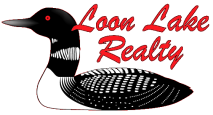 Northwoods WI Acreage for Camp or Cabin just $26,900!
This 3-acre wooded property is located just northwest of Eagle River in the heart of Wisconsin's Northwoods. This is gorgeous wooded land covered in mature oak, red and white pine, birch and maple over a rolling topography. This property is not some narrow strip of land. Imagine three football fields laid out side by side and covered with a mix of hardwoods and pines. The tree cover and topography provide all the privacy you could want for your campsite or cabin.
This is what everybody thinks of when the picture northwoods acreage for a campsite or rustic cabin. Imagine the fragrance of pine, the sound of the forest and the aroma of wood smoke from your campfire or fireplace. Imagine quiet walks in the woods and long days on the lakes boating, fishing and swimming, that is what you will have here.
This land couldn't be in a better spot, it is surrounded by lakes! Upper Buckatabon Lake is 494 acres and 47 feet deep. It is a Class-A musky lake with walleye, northern, bass and panfish as well. Lower Buckatabon Lake is 352 acres and is also a Class-A musky lake. Access to both of these beautiful lakes is just down the road from this land.
In addition to the lakes, this land is walking distance to thousands of acres of Vilas County Forest for hunting, hiking and riding the snowmobile and ATV trails.
This Vilas County Acreage comes with a long list of buyer protections including a Certified Survey, Warranty Deed, Title Insurance and a Written Guarantee of Build-ability. Soil tests indicate a conventional sanitary system. Electricity is at the road. Banks are standing by to offer financing to qualified buyers.
If you dream of owning a piece of Wisconsin's wonderful northwoods in the Eagle River/Conover area - this is the land you want to own now. Do not wait long to set up an appointment with me to walk this acreage. All of our offices are marketing this new property and it is very nice. Call today!
Property Number: VCBW12
Price: $26,900!
Location: Northern Wisconsin
Call 1-800-388-7685 for more information