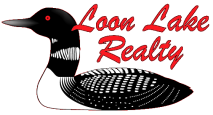 WI Bluff-top Acreage with Mississippi River View! - SOLD!
This Mississippi River View property is just under 4 acres in size. It has a wonderful mix of wildflower prairie leading to a secluded building site in the woods. You'll enjoy privacy around your home and plenty of open space for a garden, barn and even a few horses if you like. This land has year 'round access, electricity at the road and comes with a certified survey, Warranty deed, Title Insurance, and a written Guarantee of Build-ability. This is quality river view acreage that banks will finance with 20% down and qualifying credit.
If you have never visited Crawford County in Southwest WI, you really should. The roads of Crawford County follow the rhythm of the land, winding past farms and orchards clustered in its deeply cut valleys and high rolling ridges. Enfolded by the Mississippi on the west, the Wisconsin on the south and the Kickapoo at its heart, these rivers of the county breathe life into every outdoor activity.
Having escaped the ice of the last glacial period, this region is known as the Driftless Area, and its majestic bluffs and scenic valleys remain pristine. Visitors to this area will enjoy every type of recreational opportunity from cross-country skiing, hunting, hiking, biking, fishing, and boating to horseback riding.
Just a short drive to the south is the historic city of Prairie du Chien. Somewhat larger than other towns in the area, it has about 6,000 residents and is the second oldest settlement in Wisconsin. It became a trade center as early as the 1670s with the arrival of Marquette and Joliet.
Prairie du Chien offers everything you may need in shopping, restaurants, medical facilities and family recreation. If you need burgers for the grille and drinks for the cooler, bait and tackle or lumber for your building project, it is all just down the road in Prairie du Chien.
For the sportsman in the family there is the 3000-acre Rush Creek Reserve just minutes away! Hundreds of miles of trout streams wind their way throughout Crawford County providing some of the best stream fishing in the state.
This guaranteed buildable property has something for everyone. Call today to speak to our Land Specialists and take a look at this bluff-top acreage before it is gone.
Property Number: WGV-29
Price: $59,900! - SOLD!
Location: Southwest Wisconsin
Call 1-800-388-7685 for more information