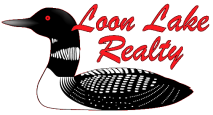 At Loon Lake Realty we are proud to offer quality, affordable properties suitable for hunting, camping or building. We specifically look for and list rustic and secluded properties in Northern, Central and Southern Wisconsin that can be hunted, but are also located near public hunting land, lakes, streams, rivers and recreational trails. Please browse our selection of quality hunting properties and do not hesitate to call us to speak with an experienced and professional Recreational Land Specialists.
Northeast Wisconsin Hunting Acreage!
In the Northwoods of Wisconsin, minutes from the Menominee River, lies this 10 Acre hunting property! Hike, hunt and explore over 10 acres of Northeast Wisconsin property for sale with a mature forest of birch, maple, oak and pine over a level terrain, filled with nature trails and wildlife! This Marinette County hunting acreage is the ideal location for your base camp or log home getaway with year-round road access. 200,000 Acres of public forestland with recreational trails is just down the road ready for your ATV or snowmobile. Here's more information on this Northeast Wisconsin Hunting Acreage! $39,900! Property # MW-3
Northern WI Wooded Hunting Base Camp!
6.5 Acres of wooded Wisconsin acreage for sale in the heart of Vilas County, near Buckatabon Lakes and thousands of acres of forestlands! This hunting base camp is filled with mature hardwoods and pines located on a year round blacktopped road with an ideal camping or building site ready for you to come enjoy the Wisconsin northwoods! Upper and Lower Buckatabon Lakes offer 850 acres of some of the best musky fishing in Wisconsin's northwoods. Hunt, hike and explore thousands of acres of Vilas County Forestlands, filled with wildlife! Here's more information on this Northern WI Wooded Hunting Base Camp! Reduced to $29,900 through September 30! Property # BW1617
Hunting Base Camp Borders Marinette County Forest / ATV Trails, Just $22,900!
This 2.5-acre wooded Wisconsin property is ideal for anyone who wants an affordable hunting base camp. Hunters will enjoy thousands of acres of county forest by walking to your back lot line. This wooded acreage borders directly on Marinette County Forest where you will find abundant deer, bear, turkey and upland game birds too. If a large-acreage hunting parcel is not in your budget you can own this affordable 2.5-acre property and hunt thousands of acres for FREE! Here's more information on this Hunting Base Camp Bordering Marinette County Forestland! $22,900 Property # MPW08
Wisconsin Northwoods Hunting Acreage Borders Vilas County Forest!
Wooded Wisconsin property for sale bordering thousands of acres of Vilas County Forest land, filled with whitetails, turkey and wildlife! Set up camp, beneath mature hardwoods and pines and hike, ride your ATV or snowmobile from your property into the forestlands with miles of trails to explore! This guaranteed buildable northwoods acreage has power, gas and phone available on site off a paved road. Your recreation haven is located in the heart of Vilas County and near Upper and Lower Buckatabon Lakes with great fishing! Here's more information on this Wisconsin Northwoods Acreage! $22,900 Property # VCBW07
Dunbar Area - 17 Acres Bordering WI State Forest $59,900! Sale Pending!
This 17-acre wooded property is located along a quiet township road southeast of the village of Dunbar in Marinette County, WI. This rustic acreage borders thousands of acres of WI State Forest land and is within site and walking distance of the Pike River. Here's more information on this Marinette County Hunting Acreage! $59,900 - Sale Pending! Property # MCCC1-2
Wooded Wisconsin Acreage with Deer Stand $34,900! SOLD!
This new listing is located about 10 minutes east of the Village of Pembine off of a paved township road near Morgan County Park, Long Slide Falls and Timms Lake. This wooded Wisconsin property has year 'round access and electricity. You are free to hunt, camp or build. Here's more information on this Marinette County Acreage! $34,900 - SOLD! Property # MPW1213
Current Specials!
New Listing!
Wisconsin Lakefront Acreage!
100 feet of firm lakefront, 2.5 acres of woods and meadow on a Northern Wisconsin lake!
$49,900
Out the Door Monthly Special!
Northwood Lakefront Retreat!
100 Feet of shoreline on a full recreational lake in the UP of Michigan!
$44,900
Wisconsin and Michigan Property Information
Please check this page often for new real estate listings, property price reductions and special offers.

If you provide us with any or all of your contact information we will:
Supply you with additional information about our current property listings.
Look for the type of property you'd like to own.
Inform you about new real estate listings.
Notify you about property specials, real estate sales, land auctions and price reductions.
When you're finished, click the "Send" button. The information you provide will be kept strictly confidential. It will not be sold or given to other parties.