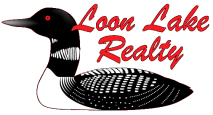 The 4 Seasons of Real Estate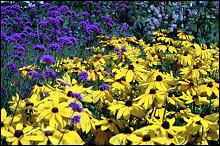 The areas that Loon Lake Realty covers with its property listings, Northeastern and Central Wisconsin, offer four distinct seasons that can influence a real estate search. Whether it is Spring, Summer, Fall or Winter each of the four seasons offers its own distinct advantages.
Spring - Between melting snow and spring showers this is usually the wettest time of the year. Therefore, this is a great season to look at both waterfront property and offwater property since one can see any pockets that might collect water and check for proper drainage. The light foliage of the woods and forest understory in early and middle spring allow one to appreciate the views and contours of property. Cooler temperatures are inviting for walking property and exploring the area.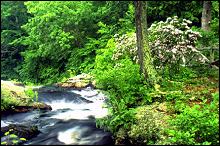 Summer - The warmest and usually the driest time of the year, especially late summer, this is a good time to see water levels and view the condition of waterfront property and its shoreline. With the foliage reaching maximum density one can really see and appreciate the privacy that will be offered on smaller parcels. For this time of the year it all comes down to the sun and the longer daylight hours which allow one to spend more time on property and see more property on one visit.
While most people think of southern and western exposure properties as being the best location for sunsets many are pleasantly surprised to find that due to the northern position of the sun at the height of summer the best views and sunsets are from northern exposure properties. Depending on one's usage of the property, which for most people is for summer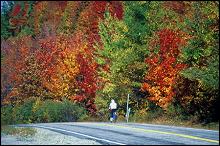 getaways, you may find that sunsets are ideal at the height of summer from many different building site orientations.
Fall - Expect many of the same advantages of looking at property as the summer season combined with the overall beauty of the autumn northwoods. Besides the fall colors the major difference between summer and fall will certainly be the cooler temperatures that are more inviting for walking property.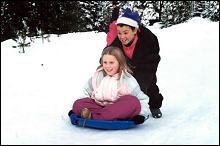 Winter - Out of all four seasons many people think that winter is the slowest time of the year for real estate. Quite to the contrary, this can be one of the busiest times and one of the best times to find the right property. After the holidays are over and people resume their normal schedules, sellers have time to decide what to do with property and often list in advance of Spring so availability is high. Buyers find many open weekends that allow them to get out and see the new listings.
With the foliage off this is a great time of year to see views and contours. It's always nice to see if roads leading in to properties are plowed and properly maintained. As for walking property, Loon Lake Realty has a full assortment of snowshoes that make walking land both practical and fun.