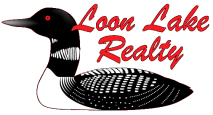 How Loon Lake Realty Will Help You
How we have helped others find their northern real estate is how we will help you find your "Up North" property. Here's what our customers have said about us and their search for Wisconsin lake, river and wooded acreage property.
We Make Looking At Northern Property Fun
"Had a great time. Provided snowshoes for us to use. Salesman knew property, property lines, and knowledgeable about the area. Keep producing quality land, maintaining and safeguarding the environment." - Brian & Heidi S.
"Very accommodating and helpful. Especially as we have two small children that were with us." - Ted & Julie V.
"Very willing to take time to show available property. Very comfortable to work with. All questions were answered in a timely manner." - Dave T.
"Had a great time and barbecued at the lot we bought and was very helpful throughout the whole process." - Gary T. & Holly H.
"Very good showing the property and was knowledgeable of the property. We had such a good experience and everything met our standards. Anyone looking for recreational property should see someone who specializes in the area." - Anthony & Darlene F.
"Came out with us to the property and showed us around and explained full with knowledge the land, answering all our questions. Beyond being friendly and courteous it amazed us, and impressed us, when our agent lifted the tailgate on his vehicle and made us an offer of refreshments and snacks. Drove over 45 miles to meet us in Fond du Lac to sign an offer on the land we looked at. We dealt with other real estate companies, but with your company we were impressed." - Mr. & Mrs. Richard C.
"Realtor actually met us at properties. Drove us the first time! Exceptionally friendly and knowledgeable without being overbearing, very honest" - Dan Z.
We Work Hard to Help Find the Right Real Estate
"Went out of the way to find us the property that we were looking for." - Denis & Kathleen L.
"I liked the extra effort put forth." - Ron W.
"Really went out of the way to help us find our lot." - Erich B.
"Hours worked were anytime, weekends, nights, etc." - Kevin & Sandi S.
We Have Great Real Estate Agents
"Our salesperson went beyond my expectations, he was very detailed and was able to assist us. I like Loon Lake realtors." - Scott & Sue J.
"Salesperson was very friendly and helpful." - Dan R.
"Salesperson wasn't pushy and listened to what we said." - Mike & Peggy S.
"Salesperson was very accommodating and enthusiastic." - Leo S.
"Personnel we met from Loon Lake Realty were very friendly, courteous and helpful." - Bruce & Dianne R.
"Extremely friendly and down-to-earth, not pushy salesperson type. Very knowledgeable and offered suggestions to problems." - Dennis & Nicole L.
"Salespeople were courteous, knowledgeable, responsive and friendly." - Russ & Christine V.
We Set High Property Standards
"Our experience was very positive. It seemed easy for us to purchase our property. We were helped a great deal. The service we received was super. Too bad more companies don't follow your standards." - Brian & Karen G.
"We are pleased. Thank you!" - Bob & Lisa S.
"An A++ in our eyes. We can find no fault." - James & Janice L.
We Get Recommended to Others Looking for Real Estate
"Loon Lake Realty is a company that I will always recommend." - Dale R.
"Will be happy to recommend Loon Lake Realty to those who ask about our property purchase." - Tom & Patty D.
"Have already recommended agency to 2 friends interested in similar property." - Jerry & Diane W.
"Already recommended to a relative, who is in the process of purchasing property through Loon Lake Realty." - Terry A.
We Provide Property Help, Not Real Estate Sales Pressure
"We weren't rushed when looking. We weren't pressured or given some phony sales pitch. The listings on your website contained more details than other sites." - Larry & Denise S.
"Had our best interest and long-term happiness in mind and not just that salesperson wanted to make a sale." - Anthony & Sheila U.
"I was especially happy with your ability to make me feel comfortable and quickly build trust." - Brad & Nanette H.
"Never pushed us to make decision. Some other realtors we've worked with put pressure on us to decide quickly producing immediate negative feelings about bot realtor and property." - L. W.
"Had the laid back approach which made us comfortable and may have contributed to 'looking' becoming the 'buying'." - Eric & Bonnie J.
We Save Time on Your Real Estate Hunt
"Really understood our needs, found the 'right' property without a lot of searching and made it very easy to close! Follow-through was very thorough." - James S. & Bill M.
"With the first phone call we made, an appointment was set up. Did not rush through anything. Made sure we understood everything." - Neil & Cindy C.
"The first piece of property we looked at we bought." - Kevin & Sandi S.
" We found what we wanted right away! We only wish we had acted on different property sooner; we made an offer to purchase within 12 hours of seeing it and was gone already!" - Chris & Tracy H.
"The first and only lot we saw was just what we wanted." - Tim D. & Nancy C.
We Provide Property Knowledge
"If the salesperson didn't know the answer he got back to us right away." - Peter & Lori A.
"A lot of up front info and able to get any information we needed." - Bryan & Rene F.
"Made our visit there informative and fun. Easy to understand paperwork. Keep up the good work!" - Neil & Pamela L.
"Very helpful in our search for lakefront property. If an answer wasn't at hand would follow up and provide one for us. We would certainly tell our friends of the good service we received." - Pam S. & Debby C.
We Care About Our Real Estate Customers
"Took the time to establish a good relationship with us even before we were serious about buying land!" - Matt G. & Don P.
"From beginning to end it was a very positive experience. Understood our goals and desires regarding our search for a retirement property. If the wheel ain't broke, don't try to fix it; keep up the excellent work." - Jerry & Diane S.
"I'd like to express my thanks for helping me achieve a very important goal and dream in my life - owning a beautiful piece of property in northern Wisconsin . . . By offering this valuable piece of property at a very reasonable price, you've made my dream come true." - Shawn C.