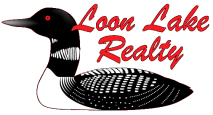 New Listing from Loon Lake Realty!
This is the first place to look for new Northern Wisconsin vacation property and recreational real estate listings. If you have any questions about the property for sale here, or don't see the type of real estate that you're looking for on our website, please get in touch with us.
Caldron Falls Lake WI Land!
2 Acre property for sale located in the heart of recreation in Marinette County, Wisconsin! This 2 Acre setting is breathtaking, filled with mature trees and the Peshtigo River State Forest is across the road for hiking, hunting and exploring.
A beach and boat landing on the all sports waters of 1,000 Acre Caldron Falls flowage is just half mile away from your home! Enjoy 100,000 Acres of state and county forestland, filled with wildlife and some of the best snowmobile and ATV trails in the Midwest! High Falls Flowage is just minutes away and dining, shopping, golfing and entertainment can be found in Crivitz WI and the surrounding area.
Property Number: CFH04
Special Price: $24,900!
Call 1-800-388-7685 for more information